2020-06-09 21:05
Improving on Perfection?
It's the easiest prompt when closing an application, and has been around for decades.
Do you want to save your changes before closing? [ es] [o] [Cancel]
You can press Y for Yes, N for No, and Esc for Cancel.
So why does everyone seem to think this needs revising, or is somehow unclear?
Here are a few screen captures from...
The Save? Rogues' Gallery
Microsoft Word
It's as if grammar never entered their heads. At least I can press S or N, though.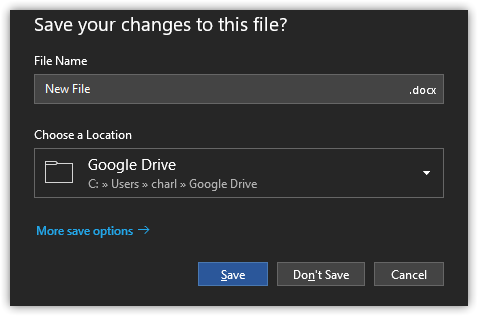 Microsoft Visual Studio
At least MS is consistent.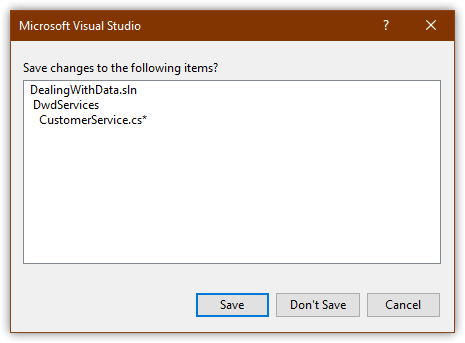 Paint.Net
This one's better. The choices are the same, but they actually answer the question. Too bad they don't underline the keyboard shortcuts.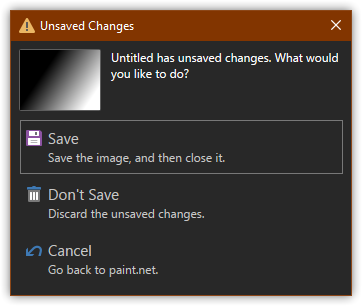 Inkscape
I love you, Inkscape, but this dialog makes me sad.

ShareX
One of the most confusing variations. I make the unintended choice about half the time.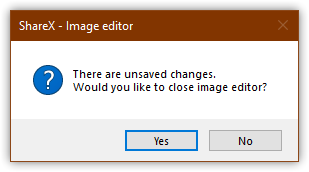 GIMP
With this many instructions, no wonder there's a Help button.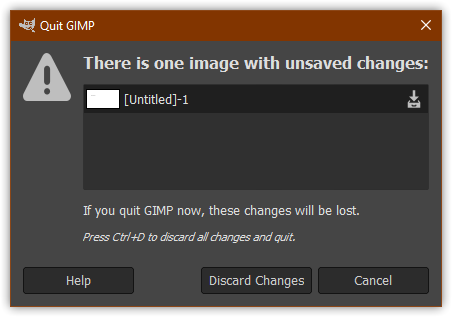 KDiff3
At least I'm not being asked a question. This dialog's pretty clear, but being able to press the "Y", "N" or Esc keys would still be faster.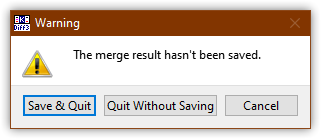 Mp3tag
As much as I like this app, I'm astonished I can make changes, close, and am not prompted to save my changes.
:-(
And some apps that still do it right
Markdown Monster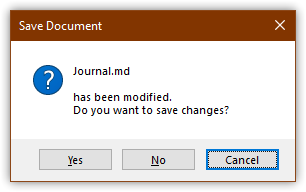 LINQPad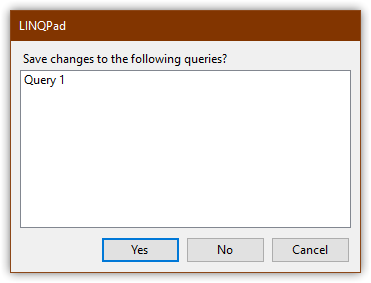 Notepad++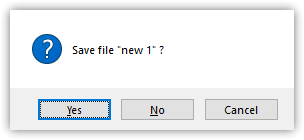 Audacity

ABBYY Fine Reader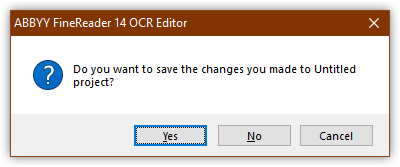 VSCD Video Editor Free